"The purpose of Advanced Techniques is to take the experience to another, higher level. Advanced Techniques are like fertilisers; fertilisers bring better fruit to every tree. To enjoy greater achievement and fulfilment in life, take advantage of this beautiful programme of Advanced Techniques to enrich the development of higher states of consciousness."
Shortcut to Dates and Locations of upcoming Advanced Techniques courses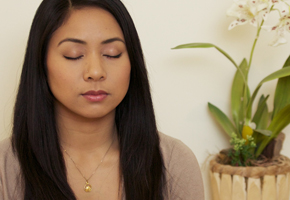 Q: What are Advanced Techniques?
Simple techniques that enrich and deepen your experience of Transcendental Meditation, enhancing the benefits, and accelerating the process of personal growth and development of higher states of consciousness.
During Transcendental Meditation we experience a fourth state of consciousness – Transcendental Consciousness - a state of restful alertness, which dissolves stress, improves brain functioning and balances the body and emotions.
Advanced Techniques integrate the experience of Transcendental Consciousness into our awareness more quickly and profoundly. They increase the ability to maintain restful alertness with our activity after meditation. Thoughts and actions spontaneously become more effective leading to greater enjoyment and fulfilment of desires in daily life.
Each technique is simple - easy to learn, easy to practise - and, best of all, enjoyable!
Q: How many are there?
There are four Advanced Techniques of Transcendental Meditation, as taught by Maharishi. Each Advanced Technique in its own way helps the mind become more familiar with the experience of Transcendental Consciousness, enriching our perception and enabling our thoughts and actions to spontaneously become more powerful, creative and effective.
Q: Do I learn them all at once or one at a time?
One at a time and in sequence. Four months of regular practice of TM is required for your first Advanced Technique. Four months of regular practice of TM and Advanced Technique(s) is the ideal gap before learning further Advanced Techniques but two to three months is possible in some circumstances.
Q: Who teaches the Advanced Techniques?
Angela Landers and Helen Evans are the UK's Advanced Techniques Teachers. They are very experienced teachers of Transcendental Meditation who have received additional training. Angela runs the Glasgow TM Centre and Helen runs the Cardiff TM Centre and is the TM National Director for Wales.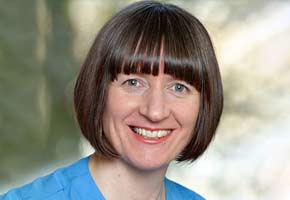 Angela Landers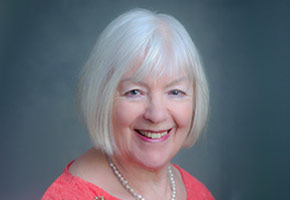 Helen Evans
Q: Who can learn and how do I know if I am ready?
If you have been regular with your Transcendental Meditation practice for four months, you are eligible to apply for your first Advanced Technique. You do not have to be a long-time or "advanced" Meditator to learn an Advanced Technique.
Q: What do Meditators say about Advanced Techniques?
"I experience a deeper silence. My meditation is more soothing, more blissful, and I feel more energy after meditating."
"I feel that each new technique has added another layer of clarity and depth to my experience, both inside and outside of meditation. I feel more connected with everything around me."
"After learning the first Advanced Technique, I immediately felt a deeper connection within. As I practise each night the experience has deepened and I now find so much more ease and effectiveness in doing TM each day."
"Like the TM technique itself, each Advanced Technique is so simple and easy that your first reaction is to wonder, 'Is that all there is? But when put into practice it makes a huge difference. Each technique adds so much to the total experience."
"With each technique, you wonder how it could get any better, but each one makes the practice deeper and stronger. The Advanced Techniques increase the intensity of blissfulness, and I'm transcending more frequently."
"My meditations seem to be growing deeper and more blissful, and I really notice the benefits during the rest of my day. This started when I learned TM - but since the Advanced Techniques the whole thing has accelerated."
Q: Do I need to learn the four Advanced Techniques before applying for the TM-Sidhi Programme

®

?
From 2024, Four Advanced Techniques will be required to apply for the TM-Sidhi course.
Q: What is the course structure?
The course consists of three sessions:
Orientation meeting via Zoom or in person (1.5 hours). An orientation meeting is an opportunity to learn more about Advanced Techniques. There is no charge and there is no obligation to take the course.
Personal instruction with the Advanced Techniques teacher at the TM Centre (2-3 hours).
Checking meeting on the following day at the TM Centre with the Advanced Techniques teacher to answer questions and verify the correctness of your practice (2-3 hours).
Free online follow-up meetings and checking are offered by the Advanced Techniques Teachers.
Q: What is the fee? (per course)
The fees are shown below and can be paid in full or in four instalments.
Concessions: £295 (On universal credit, state pension only or similar, or full-time students with NUS card or similar)
Income under £25,000: £395
Income over £25,000: £525
Income over £40,000: £625
Income over £60,000: £725
School students (13-18 years): £195
15% discount on couples fees (except £295)
Dates, locations and contact details for Advanced Techniques Courses
Please see separate page for dates and locations
Inspiring Articles and Podcast
You may also like to read these online articles on Advanced Techniques from the USA Enjoy TM News (opens in new tab/window). Please note that some of the links at the end of the articles are for the US only. There is also a podcast by Dr Tony Nader, MD, PhD.
Q: How do I begin?
We recommend speaking to your Transcendental Meditation Teacher or any of the TM Teachers who are organising Advanced Techniques courses around the UK shown on the dates and locations page.
For General Enquires
Please contact the National TM Communications Office
Please note that Advanced Techniques of Transcendental Meditation are only available through Maharishi Foundation with very experienced teachers of Transcendental Meditation in the UK who have received additional special training to teach Advanced Techniques.
Note: You will be emailed about Advanced Techniques unless you have requested otherwise.