The Healing and Rejuvenating Power of Vedic Sounds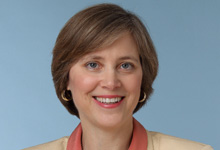 "I refer patients to this programme because of the dramatic improvements it has produced in a number of my patients. I have been amazed to witness marked, sustained improvement in patients with longstanding chronic conditions, including anxiety, depression, eczema, constipation, and back pain." - Nancy Lonsdorf, MD
Maharishi Vedic Vibration Technology (MVVT) utilises Vedic sound (or Vedic vibration) to enliven the body's inner intelligence and restore proper functioning. The body's own inner intelligence guides the proper functioning of a healthy physiology. When the connection with this inner intelligence is lost, symptoms of ill health begin to appear. Maharishi Vedic Vibration Technology is a gentle, non-invasive approach with no toxic side effects.
Thousands of people suffering from chronic disorders, including arthritis, asthma, anxiety, back pain, depression, digestive problems, headache, and insomnia have reported relief through Maharishi Vedic Vibration Technology.
In a published, randomised double-blind experiment involving 176 subjects with arthritis, significant improvements were found in pain, stiffness and range of motion. In a second published study of 213 individuals with 352 cases of chronic disorders, subjects on average reported substantial improvement in neck and back problems, arthritis, digestive problems, mental health problems, headaches, cardiovascular conditions, and eye problems. In a third study involving 4800 subjects, two out of three people reported between 25% to 100% relief from their symptoms.
MVVT is administered by Maharishi Vedic experts from India.
Find out more
Testimonials, research, articles, success statistics and to apply online please visit
MVVT
Special Objectives
MVVT can also help to develop one's full potential, and one can choose from the following two objectives: (1) To eliminate Pragyaparadh - 'the mistake of the intellect' which occurs when the intellect identifies with diversity rather than unity - and (2) Enlivening the Forty Aspects of Veda in the Physiology.
Interesting Article
MVVT Consultants visit the UK regularly. We apologise for any inconvenience but the advertised dates in November have now been changed to new dates in December.
Schedule December 2018
Maharishi Peace Palace, Rendlesham, Suffolk
• MVVT: Monday 3 - Wednesday 5 December
Tel: 01394 421136
Course Fees
Please note:
Maharishi Vedic Vibration Technology is only given by specially trained Maharishi Vedic Experts from India, qualified and approved by Maharishi. These experts from India come to the United Kingdom for a number of months at a time, and tour the country running a variety of other courses too, including Advanced Techniques, the TM-Sidhi Programme, TM-Sidhi Refresher Courses and TM-Sidhi Checks.
MVVT Fees
£425 for first disorder
£300 for additional disorders and for follow-up session within 4 months
Meals and accommodation, where required, are not included in the fees.
Further Information
For further information please contact the National TM Communications Office. Tel: 01695 51213, Email:
enquiries@t-m.org.uk